2022 Component Holiday Giveaway
IFMA is giving you the opportunity to make one of your member's sustainability wishes come true this season!
Each chapter, council and community can receive one Sustainability Facility Professional® (SFP®) Credential program to give to one of the component's members. Packed with the latest insights and best practices, this credential program is designed to help FMs meet the evolving demands of environmental responsibility.
You have until January 31, 2023*, to award the SFP to one member. Once enrolled, they will have 12 months to complete the credential program and earn the SFP credential.
Strategy meets implementation with the updated SFP
The SFP program contains 12 chapters divided into 3 units


Unit 2
Analyzing Sustainable Solutions

Unit 3
Making Sustainable Change
Each unit includes a student guide and e-Learning which work in tandem with each other, progress check questions, flashcards and FM glossary.
Explore and analyze several real-life examples and case studies before taking the final assessment for each chapter (12 total assessments).
Learn key strategies and tactics such as improving operational efficiencies, energy purchasing and consumption, and emerging trends like ESG and circular economy.
IFMA knows the world needs facility managers to take charge of sustainability, and we want you to lead the way with your component. The construction and building sectors are responsible for 33 percent of global resource consumption and 40 percent of global waste.1 With much to be done to make operations more sustainable, facility professionals are front-and-center in the shift to a healthier planet.
Create lasting change for the world by empowering a new sustainability champion for your component.
This is a defining moment for FMs. You are positioned to lead the way to a sustainable built environment.
Select a person who will champion this cause on behalf of your component, bringing back strategies and tactics to impact all of your members.
Who should you select?
The individual must have a reasonable foundation of core facility management, such as these areas covered in the FMP®:
Operations + Maintenance

Finance + Business

Leadership + Strategy

Project Management
There can only be one
Each component will be given one free SFP program. Any member in good standing is eligible, but they cannot be a current SFP holder.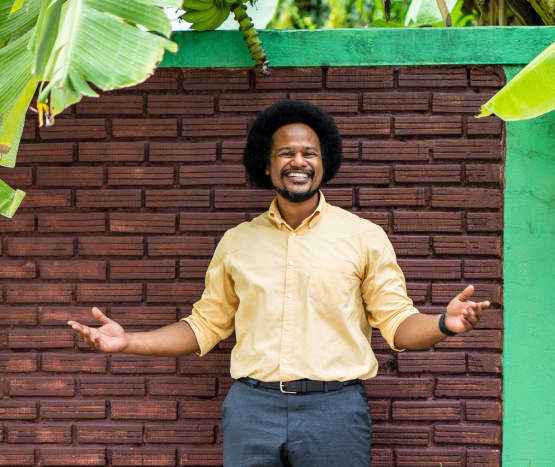 Submit your SFP candidate by January 31, 2023
The form must be filled out completely for IFMA to enroll your member in the SFP. Once the form is received, the recipient will receive a system-generated email letting them know they have been enrolled and how to access the SFP on their training dashboard.
Each component can give away a maximum of 1 SFP program to a member in good standing.

A component leader must submit the name on this form by January 31, 2023.

All fields must be completed on the form for the member to be enrolled in the program.

The recipient cannot be substituted or changed once submitted.

The giveaway is for online learning only. Upgrades, such as the book and Learning Labs, would be the responsibility of the member to purchase.

Virtual Learning Labs will begin January 4, 2023. Anyone who enrolls by December 31, 2022, would have the option to purchase these interactive sessions.

The recipient will be asked to complete a brief pre-program survey and to share their testimonial with IFMA upon completion of the SFP course.
Fill in all fields below and click submit to submit your nomination
Offer training and education to your component
Contact the Corporate Connections Team to learn how you can bring IFMA's professional development to your members.
Meet the Corporate Connections Team

Kim Coffey
Senior Director


Lauren Krueger
Director, Sales Operations


Gayle Head
Senior Account Manager


Tino Ramirez

Account Manager

BreAna Gutierrez

Training Support Specialist
* If you submit your member by December 31, 2022, they will have the option to purchase and join IFMA's SFP Learning Lab – an interactive, virtual group training option – beginning January 4, 2023.
1 Ellen MacArthur (2019) From Principles to Practices: Realising the value of circular economy in real estate. Acharya, D., Boyd, R. and Finch, O. A Report of Ellen MacArthur Foundation and ARUP.