Get insights to behind-the-scene operations
Get an inside look at San Francisco's most intriguing facilities and see how they're managed and maintained.
All tours require an additional ticket purchase. Each tour is only US$79 per person and transportation is provided.
Spots are limited, book your facility tour today!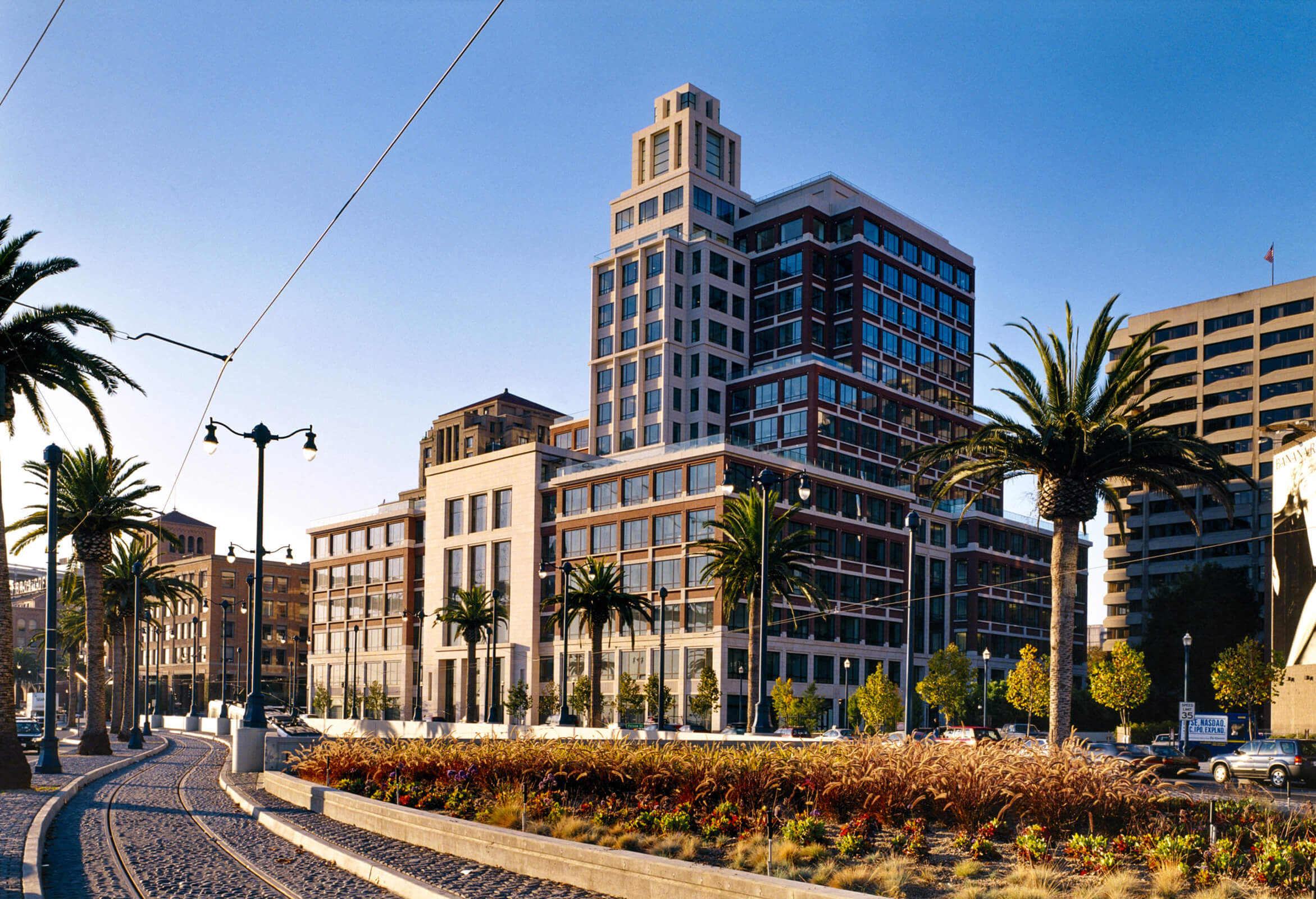 Thursday, April 13 - 1:30 - 5:00 p.m.
Gap, Inc.
See the iconic Gap, Inc.'s headquarter offices
Gap, Inc. is iconic to the skyline of the city. The building has a fully landscaped 7th-floor terrace, which was one of the first along the edge of the Bay. It is a mixed-use facility with corporate spaces and retail locations. It also houses a large sculpture in the main building which was craned in during build-out and you will be able to view a short video of the process. The main building functions are housed in the penthouse. Part of the exterior property is a privately-owned public open space.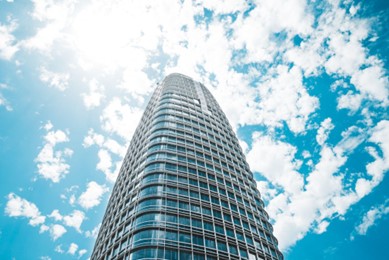 CANCELED: This facility tour has been canceled due to unforeseen circumstances. Please contact events@ifma.org to reschedule to another tour or obtain a refund.
Salesforce Tower
Tour the 61-story skyscraper, the tallest office building on the West Coast
Salesforce Tower is the tallest office building on the West Coast, standing at 1,070 feet tall. As the largest private employer in San Francisco, the building is close to their customers and allows them to support local neighborhoods.

Salesforce Tower is LEED Platinum certified and runs on 100% renewable electricity through CleanPower SF. The tower features the largest onsite water recycling system in a commercial high-rise building in the US. This blackwater system will save 7.8 million gallons of water yearly.

The tour will take you to the top of Salesforce Tower, home to the 'Ohana Floor which is an innovative, flexible space where people can come to collaborate and connect with each other. On weeknights and weekends, it is open to nonprofits and foundations aligned with their culture of giving back, at no cost.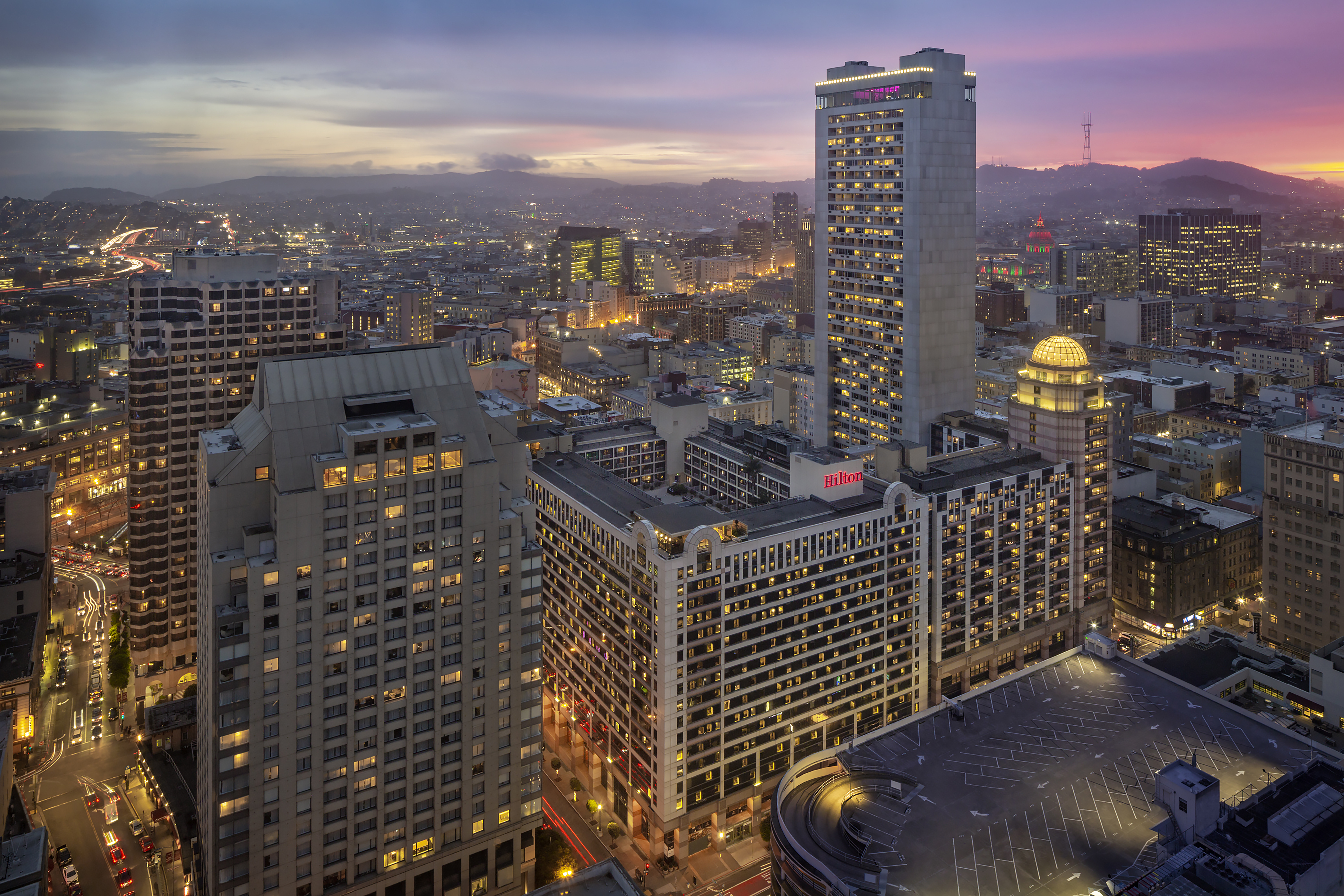 Thursday, April 13 - 1:30 - 5:00 p.m.
Hilton San Francisco Union Square
See what it takes to keep the largest hotel on the West Coast running
The Hilton San Francisco is the largest hotel on the West Coast consisting of 3 buildings with 2 million square feet of space and over 1900 guest rooms. The tour will show how the properties' three towers, built in three different decades, were integrated together with a single building automation system. The tour will also highlight the fully automated commercial laundry that washes and dries 140lbs of laundry every 6 minutes. The hotel runs like a small city, see what it takes to keep the city running.