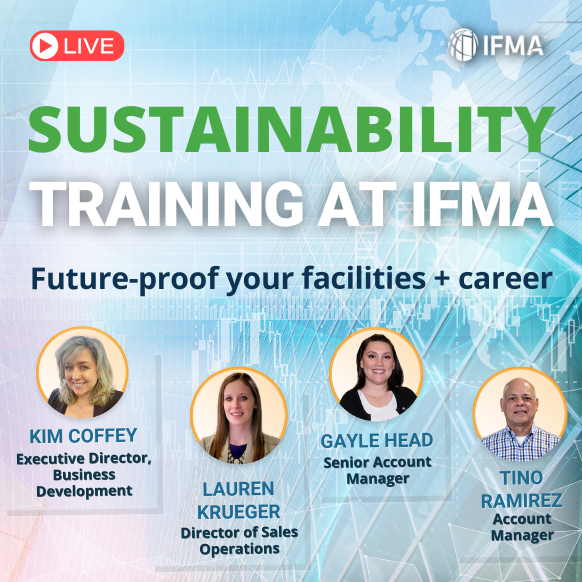 Earth Day should be every day

On April 22, billions of people worldwide will answer the call to take action in sustaining a healthy planet. But shouldn't we do that every day? No matter where you or your organization are in meeting the evolving demands of environmental responsibility, IFMA is with you on your sustainability training journey. Learn more about courses, video learning and the internationally respected Sustainability Facility Professional® (SFP®) credential in our live session this Thursday, April 20.
Catch our previous sessions

↓
How to successfully complete the Facility Management Professional® | March 2023
5 things to ask yourself before choosing your FM training provider
Learn about IFMA's flexible, online Core Competency Courses, which allow you to fill unique knowledge gaps while also earning IACET CEUs. By being strategic with your training and filling your unique knowledge gaps, you can tackle new areas you've identified as essential for organizational success and career growth.
With the construction and building sectors responsible for 33 percent of global resource consumption and creating 40 percent of global waste, the world needs facility managers to embrace sustainability. The Sustainability Facility Professional® (SFP®) credential gives you the tools to create lasting change not only for your organization, but for the world.
Learn about the latest SFP updates: Strategies that make sustainability a reality, studies in emerging topics like circular economy and exciting additions that enhance the SFP's online, self-paced study format.

Learn more below:
Join IFMA's Training Support Team and Credentials Manager Rhonda Hager live to get answers to your questions about IFMA credentials:
Facility Management Professional (FMP)
Sustainability Facility Professional (SFP)
Certified Facility Manager (CFM)
Your FM education doesn't end with a certain degree or years of experience. Have you verified that you have foundational FM knowledge? If not, learn more about the Facility Management Professional (FMP), an internationally recognized credential that expands your FM knowledge in four foundational competencies.
Your training should be as unique as your individual FM experience. Learn about training that is customizable to your skills gaps so that you don't waste time and money on information you already know.
Evaluate your knowledge gaps to create a meaningful learning plan -- learn more in the videos below.
Facility professionals are front and center in the global sustainability shift. Not sure where to start on your path to efficiently managing resources and reducing emissions? Learn about training options from IFMA's Training Support Team in the videos below.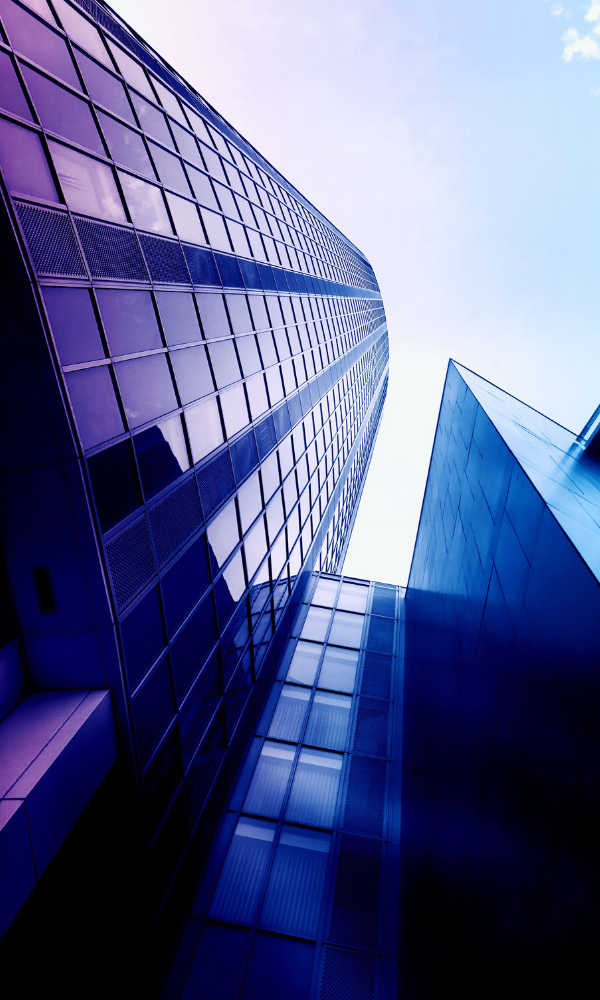 Industry-leading learning for facility professionals
Need to develop your facilities knowledge? IFMA's got you covered with internationally recognized, accredited credentials and training that will help you fill knowledge gaps and accelerate your career.
Have a question about IFMA Credentials + Training?