WEBINAR | 23 JUNE 2022 | NOON CET
Sustainability Programs
Throughout Europe
IFMA's latest operations & maintenance white paper
As organizations recognize the importance of conducting business in a socially responsible manner, they are scrutinizing how facilities impact the environment. During this webinar, researchers will present the results of IFMA's Sustainability Programs and Initiatives white paper which focuses on sustainable operations & maintenance practices, and is the first in a series of three reports summarizing the performance of select buildings throughout Europe.
Panelists will discuss:
the use of green certification,

typical budget allocations.
Join us to learn how facility professionals adopt a variety of efforts to increase their organization's sustainability efforts.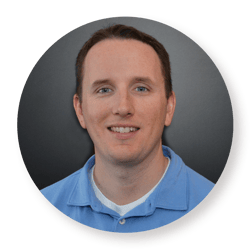 Jake Smithwick

Ph.D., MPA
Principal Investigator
University of North Carolina at Charlotte
Learn more about Jake

Dr. Jake Smithwick is the go-to resource for any facility professional who wants to elevate their team's capabilities through performance benchmarking and talent development. Together with his colleagues at Simplar, Dr. Smithwick has assisted hundreds of owners to improve performance outcomes across thousands of projects. His industry experience also includes field inspection of nearly 2,000 roofing systems and six years in the US Air Force Reserve. He is a professor at the University of North Carolina in Charlotte.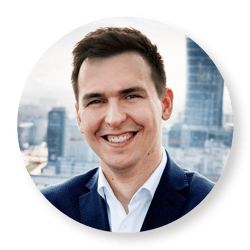 Maciej Wiśniewski


CEO and co-owner
LOREDO Real Estate Solutions
Learn more about Maciej

CEO and co-owner at LOREDO Real Estate Solutions with 14+ years of experience in real estate, operation & maintenance services and consulting, digitalization and process improvements for new and existing buildings. He gained experience working for over 10 years in international corporations, such as Sodexo and Apleona, where he was responsible for client relationships, business development, new products and services, he has supervised implementation and marketing activities, and managed procurement processes as well.

Maciej created solutions called BIM4FM concept, which combines processes, technologies and new business models supporting property owners. Concept was awarded in one of the PropTech competitions in Poland.

Maciej graduate the Warsaw University of Technology, has a property management license and is the President of the Board of IFMA Poland (International Facility Management Association). He conducts many courses and lectures in the field of Facility Management and BIM.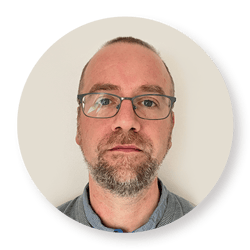 David Jones


FRICS, FAcostE, IEng, GCGA, MIET
Global Head of Costing
Sodexo
Learn more about David

David has over 20 years experience of working in numerous sectors as an engineering, risk, and commercial leader. He has a passion for sharing and collaborating to enhance the costing and commercial professions demonstrated by the establishing cross UK government department and ACostE Estimating groups. David is currently the Global Head of Costing for Sodexo where he is leading global implementation of a global costing framework and costing capabilities to standardize costing.