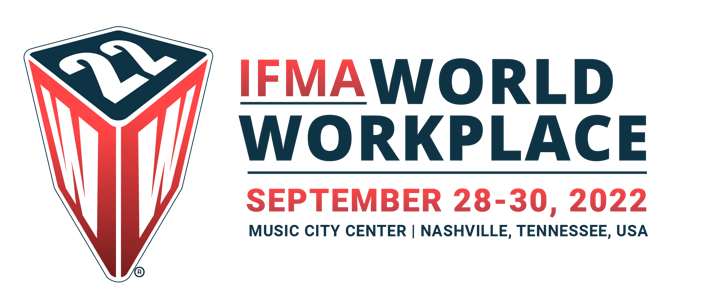 Important event details to prepare you for World Workplace 2022
Get ready to take center stage
We can't wait to greet you all on September 28-30 in Nashville, TN at Music City Center. Here's what you need to know to get ready for your conference experience at IFMA's World Workplace 2022. In this Know Before You Go we'll cover:
What to do when you arrive

Conference and expo activities
LET's GET you READY FOR World workplace
What to prepare and pack
Get an idea of what you'd like to do, set your learning goals and make a list of who you'd like to meet.
What to pack
Good shoes: A pair (or more) of comfortable shoes is highly recommended. If you're taking one of the facility tours, comfortable walking shoes are also recommended.

Business casual attire:

September temperatures in Nashville average between 65-80°F. Temperatures inside the air-conditioned Music City Center will be cool, so plan to have a sweater on hand.

Nashville outfit:

Make sure to bring an outfit to wear or your cowboy hat and boots for the Hoppin' Honky Tonk Welcome Reception. We'll be giving out prizes for the best dressed and other fun categories!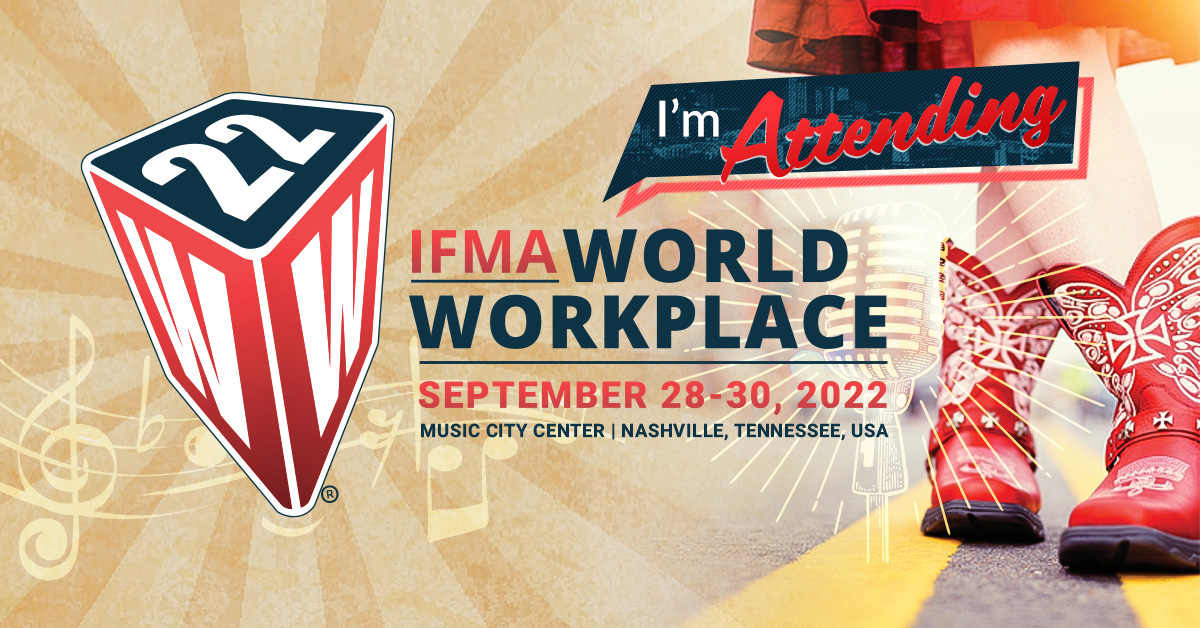 share that you're attending
Build your network
Start connecting with others beforehand and see who else is attending World Workplace. Share the I'm Attending graphic on your social media, use #worldworkplace and tag @IFMA.

Also, check out the World Workplace Marketing Guide + Toolkit for additional logos, banners, social media graphics and more! These templates make it easy to promote your participation whether you're an attendee, speaker, exhibitor or sponsor.
you've arrived in Nashville! What's next?
What to do when you arrive
Plan out your transportation and head to check-in.
Checking in
Registration hours:

September 27 I 7 a.m. - 5 p.m.

September 28 I 7 a.m. - 6 p.m.
September 29 I 7 a.m. - 5 p.m.

September 30 I 7 a.m. - 12 p.m.

Self-check-in: Preregistered attendees may proceed directly to a self-service kiosk in the registration area. Scan the barcode from your registration confirmation email or directly from your smart phone to print your conference badge.
Beat the crowd: Get your badge and register before the morning rush for the Official Welcome & Opening Keynote at 10:00 a.m. on Wednesday, September 28. Registration opens as early as 7:00 a.m. on Tuesday, September 27.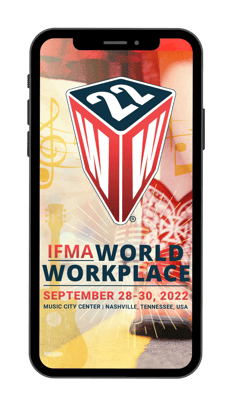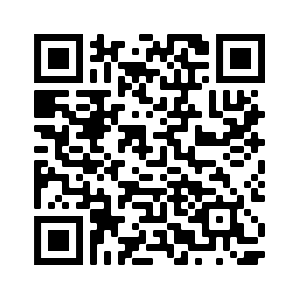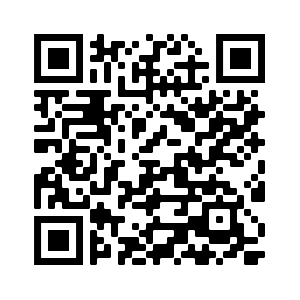 Stay in the know
Download IFMA Events the official mobile app
Use this mobile app during World Workplace to:
Receive important event notifications
View maps, schedule, education sessions and speaker list
Access exhibitor list and expo hall map
Network with conference attendees
You must be logged in to the IFMA Events app to bookmark sessions and network with attendees. To login:
during world workplace, Add these to your checklist
Check out these conference and expo activities
Make the most of your experience while you're there
Must-attend sessions
Official Welcome & Opening Keynote - Skill, Substance and Closing the 5 Gaps that Prevent World-class Performance presented by Phill Nosworthy, Chief of Staff at Microsoft: [September 28, 10:00 a.m.] - Phill Nosworthy will present an inspiring and powerful address, merging insights from psychology, mythology and business best practices to offer an entirely new approach to creating extraordinary results, both for your organization and your career.

Sponsored by




Plenary Session - Designing Healthy and Sustainable Buildings for a Post-pandemic Era presented by Dr. Jessica Green, Co-founder & CEO of Phylagen: [September 29, 8:00 a.m.] - World-renowned scientist and faculty member at the Santa Fe Institute, Dr. Jessica Green inspires people to think about bacteria in entirely new ways, helping us see how the microbial blueprint of our bodies, homes, cities and forests impacts our world and our future. In this session, Dr. Green encourages us to rethink something that we have taken for granted for too long: our air.

Sponsored by





Closing Finale - Harness Your Creative Power— The IFMA Jam Session presented by Billy Kirsch, Dreamer, Doer & Founder of KidBilly: [September 30, 2:15 p.m.] -In this highly engaging, entertaining and interactive presentation, you'll be led through a step-by-step process that enables you to tap into your creative potential and harness this to become more innovative and better at solving problems. You'll have a chance to create a shared story in this session, through music and song. You'll experience the power of positive brainstorming; learn how to generate more ideas and how to make your ideas become reality. Led by Billy Kirsch and the Kidbilly Music Team, these songwriter's credits include Grammy Awards, Emmy and Tony award nominations, Country Music Association Awards, ACM awards, multiple top 10 and number one hit songs.
Networking opportunities
Explore FM: [September 27, 10:30 a.m. - 2:30 p.m., Level 1M, Davidson Ballroom A] - Meet with IFMA council leaders to learn about the different industries within Facility Management, mingle with facility managers to learn more about the profession, and learn from industry partners about the critical role facility managers play in their organizations.
IFMA Foundation Charity Event - Walk the Line: [September 27, 7:00 - 10:00 p.m.] - Enjoy drinks and appetizers while celebrating the important work of the IFMA Foundation under the stars of Nashville in the majestic Country Music Hall of Fame. Registration is required​.
Council and Community Meetings: [September 28, 8:00 a.m. - 10:00 p.m.] - Truly global in nature, councils connect colleagues worldwide for knowledge and best-practice sharing. Find your community and experience global industry-specific networking. Check out the full list of meetings​ and plan your conference schedule.
First Time Attendee Breakfast: [September 28, 8:30 - 9:30 a.m.,

Level 1M, Davidson Ballroom A

] - New to World Workplace? Unsure of what to do or where to go? You're not alone! Meet other first time conference-goers and develop new friendships and connections.
IFMA Central Meetups: [September 28, 11:30 a.m. - 5:00 p.m. and September 29, 9:30 a.m. - 1:30 p.m., Expo Hall, IFMA Central #1125] - Reserve the IFMA Central lounge for your group to get together. Spots are on a first-come, first-serve basis.
Networking Lunch: [September 28, 11:30 a.m. - 1:30 p.m. and September 29, 11:30 a.m. - 1:00 p.m., Expo Hall] - Refuel and take a lunch break while connecting with World Workplace attendees and other FM professionals in the industry in the Expo Hall.
Student and Young Professional Reception: [September 28, 5:00 - 6:30 p.m.] - Join fellow students and young professionals from all over the globe at this networking reception.
Hoppin' Honky Tonk Welcome Reception: [September 28, 7:00 - 10:00 p.m.] -

In perfect harmony – Jason Aldean's Kitchen + Rooftop Bar and Luke's 32 Bridge in the heart of Broadway host a Hoppin' Honky Tonk party with live music, food and drink. This official must-attend welcome reception will offer four levels, over six bars and a rooftop patio for networking and mingling with fellow attendees. Get into the groove with Nashville vibes and wear your best pair of boots and Nashville-style outfit for a chance to win prizes!


Sponsored by

IFMA Credentials Public Meeting: [September 29, 9:30 - 10:00 a.m.] - Watch a State of the Credentials presentation and offer your feedback and questions about IFMA credentials. Open to all guests.
Networking Breakfast: [September 29, 9:30 - 10:30 a.m.] -

Grab some breakfast and coffee in Expo Hall and build your professional network

.

IFMA's Awards of Excellence Luncheon: [September 30, 1:15 - 2:15 p.m.] - This celebratory event honors the achievements of IFMA chapters, councils, and individuals. Lunch will be served, then the award show will begin, followed by the new and interactive closing finale and IFMA Jam Session.

Expo activities & prizes
Expo Schedule

September 28 | 11:30 a.m. - 5:00 p.m.

Networking Lunch in Expo Hall | 11:30 a.m. - 1:30 p.m.
Education Arena Presentations | 12:00 - 4:15 p.m.
Expo Scavenger Hunt Prize Drawing | 4:45 p.m.

September 29 | 9:30 a.m. - 1:30 p.m.

All Day Thursday Expo Cash Drops!
Networking Breakfast in Expo Hall | 9:30 a.m. - 10:30 a.m.
Education Arena Presentations | 10:00 a.m. - 1:15 p.m.
Expo Scavenger Hunt Prize Drawing | 1:15 p.m.
Networking Lunch in Expo Hall | 11:30 a.m. - 1:00 p.m.
Explore cutting-edge technology and innovative FM solutions. Get answers to big questions for your facilities:

With over 300 exhibiting companies, the World Workplace expo is where you'll find the best products and services for your facility needs. Start planning your hit list of which exhibitors to visit:

World Workplace Exhibitors
Expo Scavenger Hunt: Win fabulous prizes while exploring the expo floor! Use the Expo Scavenger Hunt Game Card (provided in your conference bag upon onsite check-in) to visit each of the Expo Scavenger Hunt Sponsor booths to collect a stamp. Once all stamps have been collected, take your completed Game Card to the IFMA Central booth #1125. Must be present at the IFMA Central booth during the Expo Scavenger Hunt Prize Drawings and a Full Event Attendee to be eligible to win. Click here to learn more!


NEW

Expo Cash Drops: Play the Thursday Expo Cash Drop game! Visit the 5 Cash Drop sponsor booths to collect a button. On Thursday, September 29, IFMA representatives will be walking the expo floor randomly dropping cash prizes on attendees wearing all 5 buttons. Be sure to prominently show off your buttons in the expo on Thursday to increase your chances of winning! Learn more about Expo Cash Drops.
Education Arenas: World Workplace has learning opportunities around every corner – including the expo! Education Arenas are located at the back of the expo hall and there will be several presentations delivered during the expo.
Professional headshots: Have you looked at your profile picture lately? Is it a selfie? Does it look like you now or 5 years ago? Give your LinkedIn profile a fresh look by taking advantage of the free professional headshot booth.
Sponsored by

World Workplace 2022 Official Pins:

Head over to IFMA Central (#1125) to pick up your complimentary pin commemorating your time at this year's conference in Nashville! First-timers and seasoned collectors alike, this year's pin is sure to make you rock out!



Enhance your conference experience with these add-on features
IFMA pre-conference courses: Make the most out of your World Workplace experience: If you haven't already, add an expert-led professional development course​ to your registration. Two CFM® Exam Prep Workshops are available; plus, IFMA's Real Estate and Sustainability Courses. Benefit from real-time Q&A and real-world examples.
Facility Tours: [September 27, 1:00 - 5:00 p.m.] - See what it takes to manage, maintain and protect unique spaces. From LEED Gold Certified facilities to a natural gas powerhouse to an impressive sustainable green roof at Music City Center, facility tours give you an inside look at systems, programs, sustainable/energy-efficient features and state-of-the-art upgrades. Each tour is only US$79 full member/$99 regular per person and transportation is provided. Spots are limited, book your facility tour​ today!
IFMA Foundation Charity Event - Walk the Line: [September 27, 7:00 - 10:00 p.m.] - Enjoy drinks and appetizers while celebrating the important work of the IFMA Foundation under the stars of Nashville in the majestic Country Music Hall of Fame. Registration is required​.

Spouse/Partner Ticket: Full-event registrants are welcome to invite their spouse or partner​ to join us at World Workplace 2022 at the discounted price of US$400.
1-Day Pass Holders: Add additional benefits a-la-carte, such as the Welcome Reception​ [September 28, 7:00 - 10:00 p.m.] and the Awards of Excellence Luncheon & Closing Finale [September 30, 1:15 - 3:15 p.m.]. These events are included with a full event ticket​.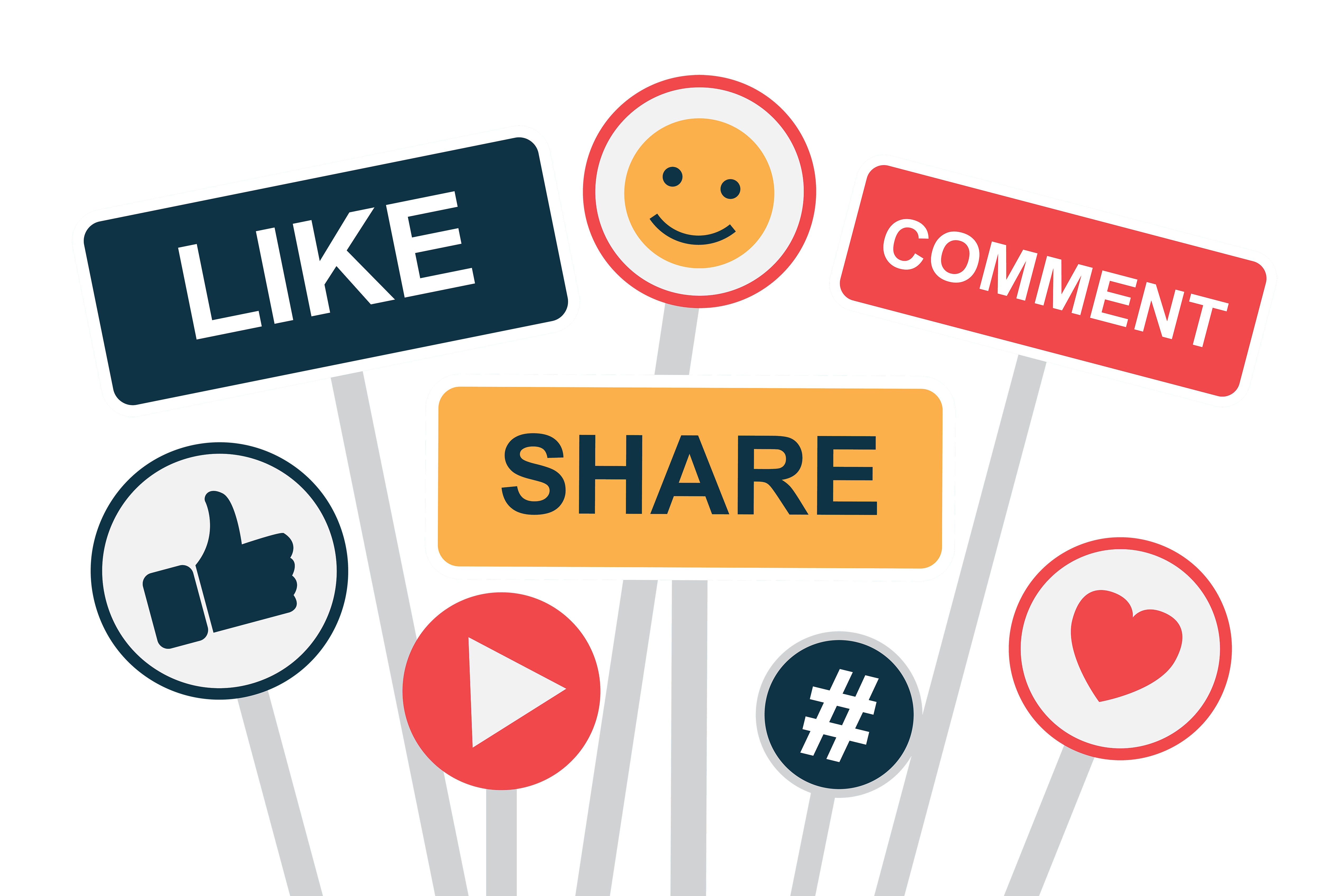 join the conversation
Share your experience
We love to see testimonials from our attendees and you may even be featured in our upcoming social media posts.
Make sure to use #worldworkplace and @IFMA on social media to share your pictures and stories!
Also, make sure to stop by IFMA Central's Gather Voices booth to share your quick 20-second video testimonial.
help keep you and your colleagues safe at world workplace
Get familiar with the health and safety precautions
What health and safety protocols are being implemented regarding COVID-19 and Monkeypox (MPX)?
Health, Safety, and our Code of Conduct
Pandemic response: The health and safety of all individuals attending, exhibiting, staffing, and participating in any capacity is our #1 priority. IFMA continues to monitor the circumstances surrounding COVID-19 and MPX.

The most current updates can be found here:
To ensure each other's health and safety during and after the event, please follow these guidelines:

Follow all applicable travel restrictions and guidance.
Masks are encouraged for those who have not been vaccinated, have a health condition which may make you more susceptible to illness, and in crowded indoor spaces.
Stay home if you feel sick, or if you have been exposed to someone who is sick.
Wash hands often with soap and water for at least 20 seconds, or an alcohol-based hand sanitizer.
Avoid touching your eyes, nose and mouth with unwashed hands.
Cover your nose and mouth when coughing or sneezing.
Notify IFMA staff if you are unwell or experiencing flu-like symptoms.

Code of Conduct: IFMA is dedicated to providing a harassment-free and inclusive event experience for participants at all our events, whether held in person or virtually. We encourage you to read our Code of Conduct and check back as we will revise our procedures to reflect the current state of the pandemic. Your registration or attendance at any IFMA event indicates your agreement to abide by the Code of Conduct.