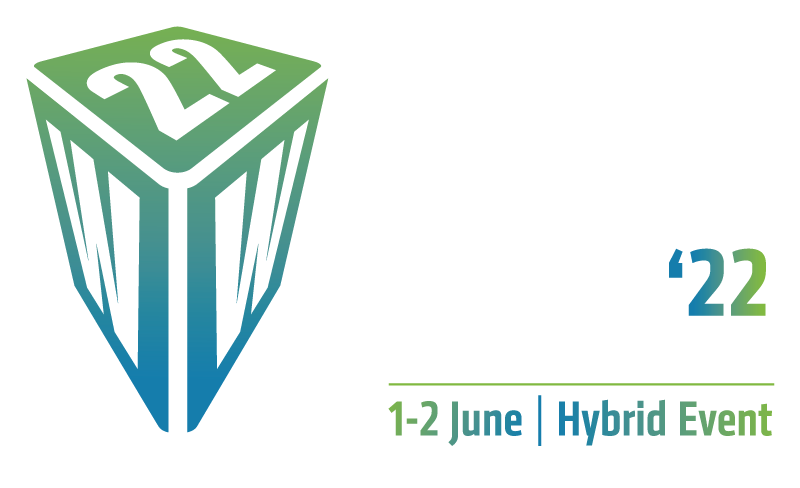 Know Before You Go
Important event details to prepare you for World Workplace Europe 2022
We can't wait to greet you all on 1-2 June at De Hallen Studio's in Amsterdam. Here's what you need to know to get ready for your conference experience at World Workplace Europe 2022. In this Know Before You Go we'll cover:
What to do when you arrive
LET's GET you READY FOR world workplace europe
What to prepare and pack
Get an idea of what you'd like to do, set your learning goals and make a list of who you'd like to meet.
Plan your event agenda
Check out the

schedule-at-a-glance

to plan your time in Amsterdam.
Log into the Attendee Hub with your name and e-mail address to view all sessions available (in-person and livestream), update your profile and connect with other conference attendees. You may be prompted to do a 2-step authentication to finish logging in. View video below to see a tutorial on how to navigate your Attendee Hub, update your profile, turn visibility on for networking and more!
See the list of partners to watch videos to learn more about their services and products and plan out your time to meet with them on-site.
What to pack
Business casual attire:

June

temperatures in Amsterdam average between 10-20°C (50-68°F). Plan to have a sweater or light jacket as De Hallen Studio's will be air-conditioned.


Good shoes: If you're taking a facility tour, you may want to bring a change of comfortable walking shoes.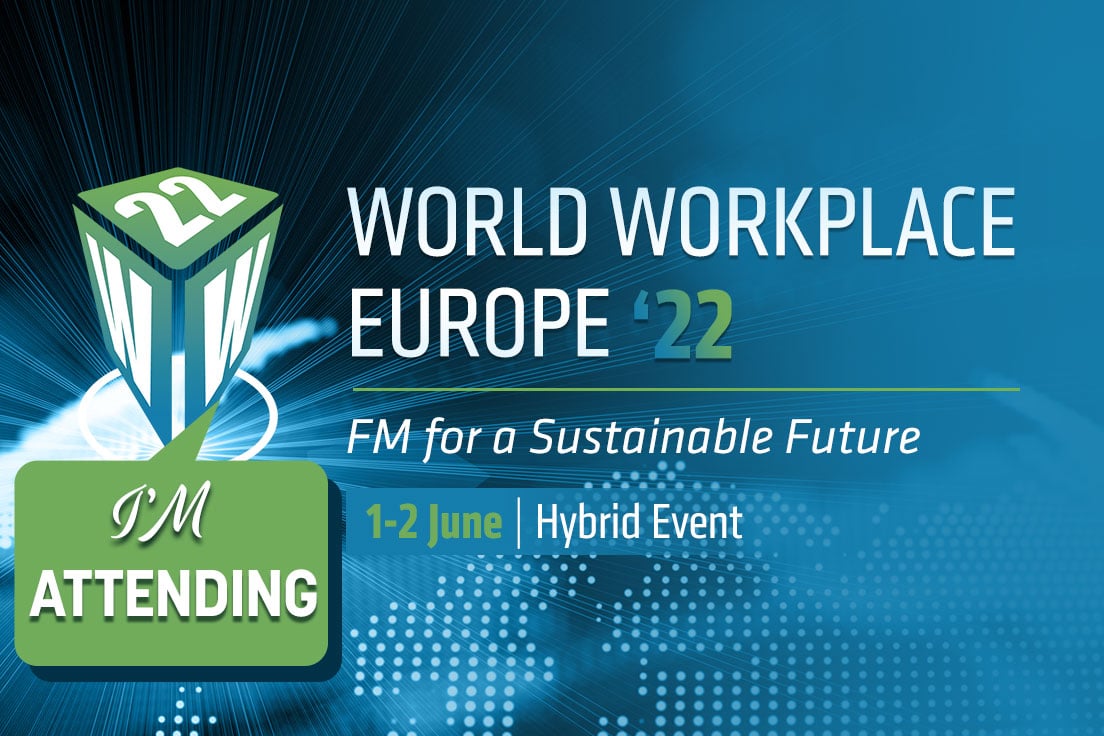 share that you're attending
Build your network
Start connecting with others beforehand and see who else is attending World Workplace Europe. Share the I'm Attending graphic on your social media, use #WWEU22 and tag @IFMA @FMN @EUROFM

Also, check out the World Workplace Europe Marketing Guide + Toolkit for additional logos, banners, social media banners and more! These templates make it easy to promote your participation whether you're an attendee, speaker or partner.
you've arrived in AMSTERDAM! What's next?
What to do when you arrive
Plan out your transportation and head to check-in.
Plan your transportation
Use the interactive World Workplace Europe Google map to navigate to your hotel or De Hallen Studio's.

Car: From the ring, it is approximately an eight-minute drive to De Hallen Studio's. Note: The Hannie Dankbaar passage is for pedestrians only, and may not be reflected in your navigation.

De Hallen parking garage: The underground parking garage (165 spaces available) can be reached via the address below:

Bellamyplein 41 1053 AT Amsterdam

Other parking options:


Public transport: Take tram 7 from Azartplein to Sloterpark, tram 17 from Amsterdam Central Station to Osdorp, Dijkgraafplein or Bus N83 from Amsterdam Central station to Osdorp de Aker

Suppliers: For deliveries and loading/unloading you can use the following address:

Bellamyplein 51 1053 AT Amsterdam
Checking in
Registration is located right inside of the main front entrance.
Registration Hours:

1 June I 8:00 - 17:00
2 June I 8:00 - 16:00


Self-check-in: Preregistered attendees may proceed directly to a self-service kiosk in the registration area. Scan the barcode from your registration confirmation email or directly from your smart phone to print your conference badge.
Use this map of De Hallen Studio's to find your way around the venue and to the various rooms for education sessions.
Stay in the know
Download Cvent Events

-

the official conference mobile app
Use this mobile app during World Workplace Europe to:
View maps and conference schedule

Network with conference attendees

Receive important event notifications
To log in:
Dowload Cvent Events mobile app
Search for World Workplace Europe
Download the event
Go to Profile to log in and enter your name and email address
You may be prompted to do a 2-step authentication in order to complete login
Note: Make sure your profile is visible for networking by going to Profile > View profile > Edit > Visibility Settings > click Visible > Save
during World Workplace Europe, Add these to your checklist
Check out these conference and expo activities
Make the most of your experience while you're there
Featured sessions
Opening Keynote - Towards Energy Buddhism: When Everything is Connected with Everything presented by Arash Aazami: [1 June, 13:10-14:00] - Energy is commonly regarded as a low-interest product, until it's not there. We can only live in balance with our planet when we use 1 million times less fossil energies. Like internet, digitalization will fundamentally change every energy game ever played. "I never looked at energy this way, this talk really changed my view" is a common reaction after hearing this talk by Arash, during which you will get an insight in the current state of energy. Arash surprises with inspirations from nature and his work with artists in defining the design principles for his companies' technological innovations. He surprises with perspectives on technology, markets, geopolitics, as well as presenting a clear image of the future, the Internet of Energy: distributed, digitalized, democratized, demonetized.

Closing Keynote - Has the Future Caught Up with Us? presented by

Katja

Schipperheijn

: [2 June, 16:00-17:00] -

In a world that is evolving ever faster, it is often impossible to keep up with innovation. Lifelong learning and constantly adapting to the new are indispensable. In this sometimes provocative keynote, Katja takes you into the world of learning ecosystems where the symbiosis between man and machine ensures the well-being and growth of man, the organisation and society.

Partner Roundtables - Learn best practices and hear about the latest trends in the industry from top-notch thought leaders. Engage with other FM professionals in person at the conference at these lively roundtable discussions.
Networking opportunities
Networking Luncheon: [1 June, 12:00-13:00] - Join other colleagues and FM professionals at this first official networking event during World Workplace Europe.

The FM Party: [2 June, 17:00-19:00] - Immediately after the Closing Keynote, attend the ultimate FM Party to wrap up your World Workplace Europe 2022 experience. Connect and network with conference attendees over light bites, music and drinks. Want to bring a guest? Additional tickets can be purchased on-site.
Connect via the Cvent mobile app: Log into the Cvent Events mobile app (see instructions above) and link up with conference attendees. Set up your profile and make sure to turn visibility on for your profile under Profile -> Visibility Settings.
Networking Breaks: Throughout the conference there will be networking breaks available for your to meet and mingle with other attendees. The two main meeting areas for networking are the Central Meeting Point and the Green Room.
Enhance your conference experience with these add-on features
Facility Tours: Get an up-close facility tour of Amsterstam's amazing and unique facilities.

De Hallen Amsterdam: [1 & 2 June, 9:45-10:45/11:00-12:00]

Commissioned by the municipality of Amsterdam, the original complex was designed by the Public Works Department – responsible for the design of buildings with a public function: bridges, schools, roads, tram depots – and built between 1901 and 1928 in various phases.

The expressive style of the Amsterdam School is prominently represented. This architectural movement originated in the early 20th century and is characterized by an expressive construction method, clearly reflected in the frequent use of bricks and beautiful truss constructions that can be found throughout the building today.

Despite a thorough renovation, historic details – such as railways still on the ground – have remained intact. As we are increasingly charged with regenerating our facilities for improved efficiency, well-being and versatility, this stimulating facility tour will open your eyes to the possibilities for redesigning and reusing old buildings in a sustainable, circular and visionary way. Facility tour: €29

EDGE West Amsterdam: [Date/Time TBA]
EDGE West is one of the most sustainable buildings in Europe, with BREEAM Outstanding certification. The building is completely climate neutral. We offer you the chance to get to know this sustainable building during a facility tour. Not only is the beautiful meeting area impressive, we will also take you through the story behind the development of this building. Facility tour: €49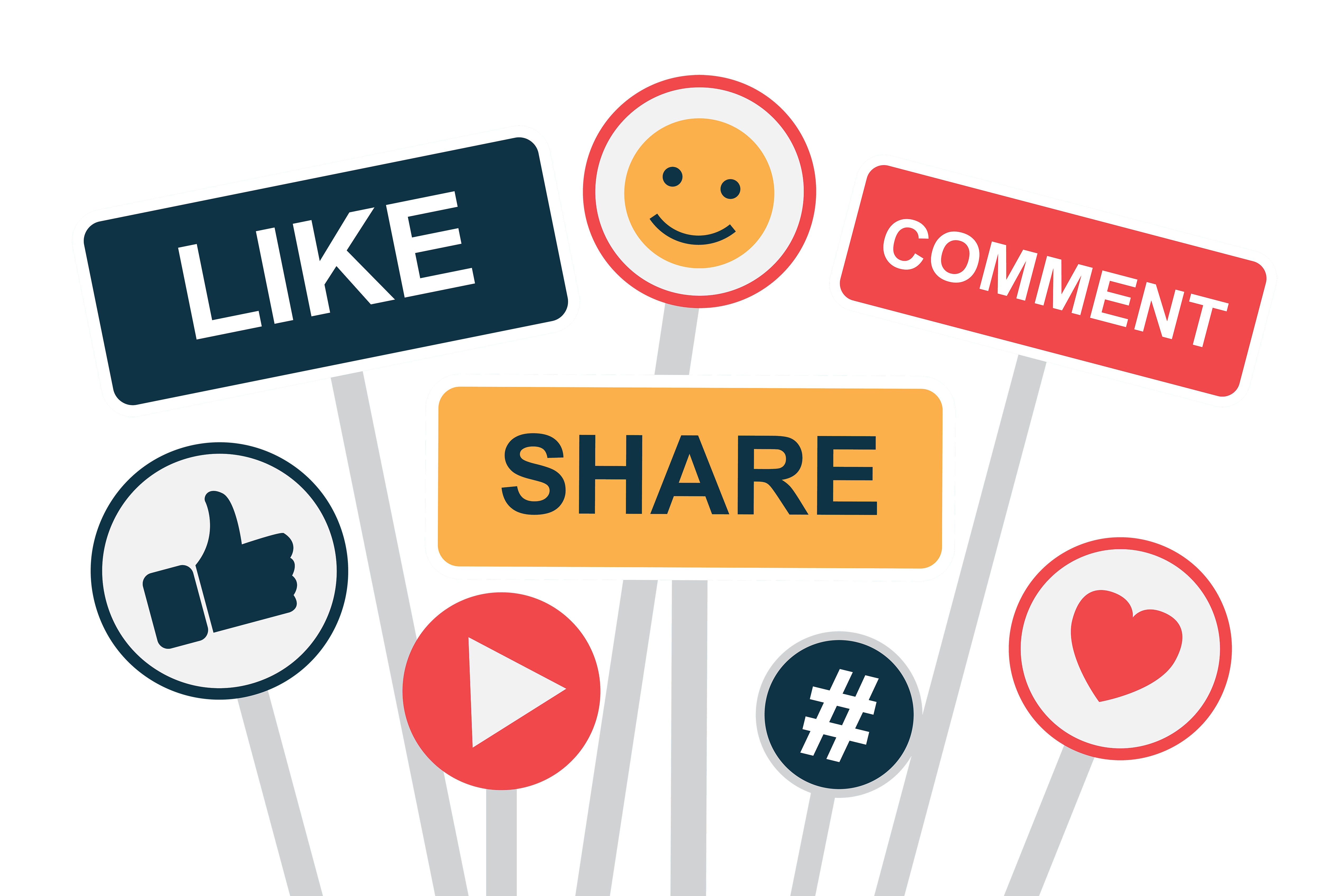 join the conversation
Share your experience
We love to see testimonials from our attendees and you may even be featured in our upcoming social media posts.
Make sure to use #WWEU22 and tag @IFMA @FMN @EUROFM on social media to share your pictures and stories!