The Schiecentrale
Sint-Jobsweg 116,
3024 EA Rotterdam,
The Netherlands
Once a power plant that supplied the port of Rotterdam with electricity, the Schiecentrale is now an outstanding multi-functional venue that brings together the community for any occasion.
The monumental Turbine Hall is the largest space in the Schicentrale and features original elements of the old power plant along with the Engine Room and the Switch Room. We look forward to hosting World Workplace Europe in this beautiful and unique space.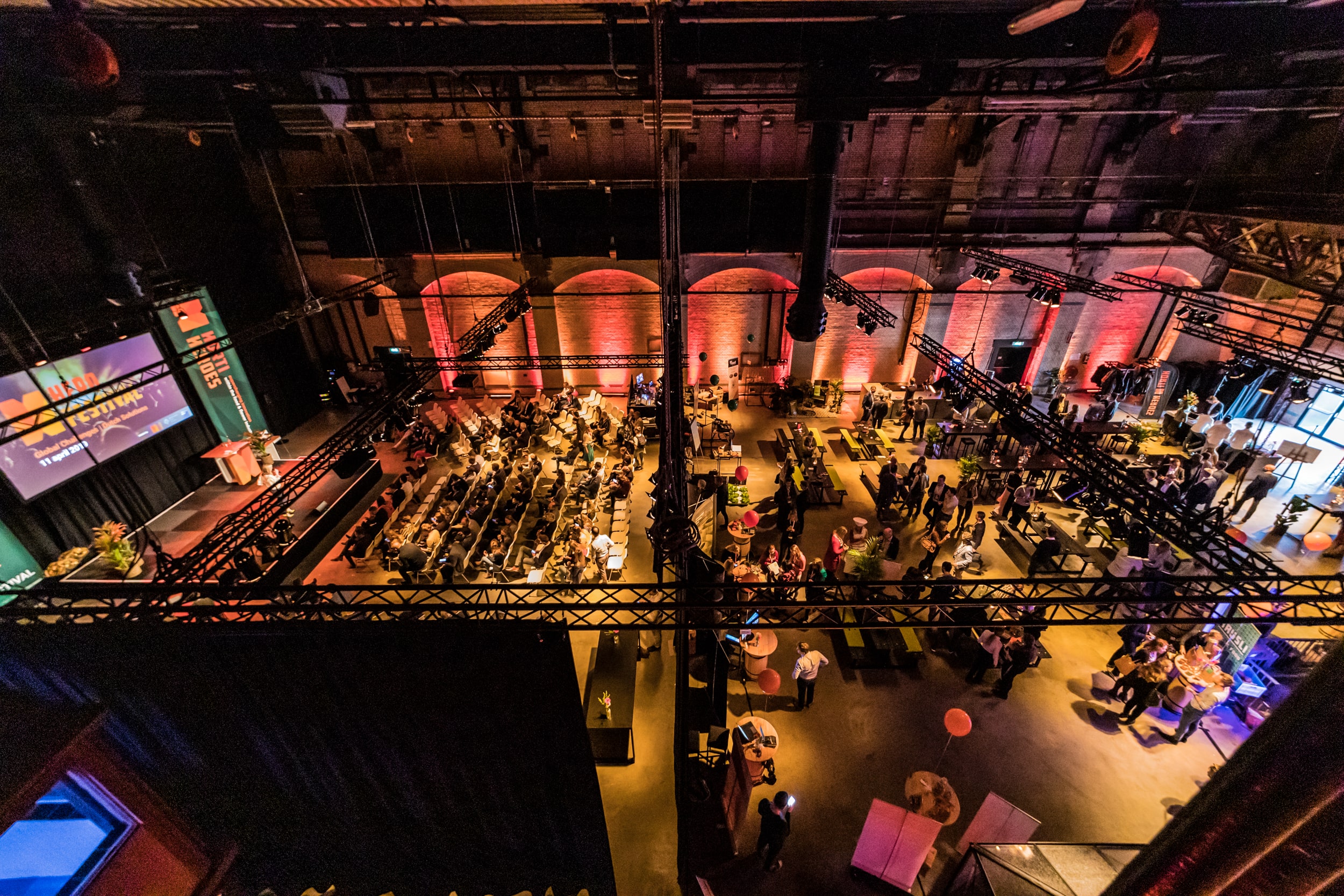 Official World Workplace Europe Hotels
Book your hotel before

22 January 2023

to receive the best rates.
Hotel New York
Koninginnenhoofd 1, Feijenoord
3072 AD Rotterdam
Hotel Mainport
Leuvehaven 77, Centrum
3011 EA Rotterdam
Inntel Hotel Rotterdam Centre
Leuvehaven 80, Centrum
3011 EA Rotterdam
Getting to The Schiecentrale
Transportation & Parking
The Schiecentrale is easily and quickly accessible, both by car and by public transport. Want to go into town? You can reach the center of Rotterdam within a few minutes by car or bicycle.
With 394 spaces, the Q-park Schiecentrale offers plenty of parking space. Exit tickets can be ordered from the Schiecentrale in advance.
The Schiecentrale is ideally located for the A15 (Rotterdam-Rozenburg), A16 (Rotterdam-Dordrecht-Breda) and the A20 (Gouda-Rotterdam-Maasdijk). The A4 Delft-Schiedam motorway has been completed since 2015, making the accessibility between Rotterdam and The Hague-Amsterdam even better.

Tram 8 departs every 15 minutes from Rotterdam Central Station to the location: stop Pieter de Hoochweg. Travel time from the station is 13 minutes. From the stop it is a 1-minute walk to the Schiecentrale.

Coolhaven metro station – with a direct connection to Schiedam Centrum train station – is a 10-minute walk from the Schiecentrale. Ideal for when your guests travel via Amsterdam, The Hague or Delft.

The water taxi – stop Mullerpier / Sint-Jobshaven – is a super fast and spectacular alternative. Reservations are not necessary and the waiting time is a maximum of 10 minutes. All World Workplace Europe hotels have access to the water taxi for commuting to The Schiecentrale.

Public transport bicycles are available at Rotterdam Central Station. The cycling time is 15 minutes.