ESG
+

Facility Management
ESG stands for environmental, social and governance.
It's affecting all industries, including facility management, and is becoming increasingly important for businesses as they strive to meet their social and environmental responsibilities.
But how does ESG impact FM?
First, facility management companies are feeling the pressure to adopt sustainable practices to be part of the solution to human activities' negative impact on the environment and society. Clients and stakeholders are emphasizing ESG considerations when selecting service providers. Those FM firms demonstrating their commitment to sustainability and social responsibility may win more contracts and retain clients while helping improve our world.
Second, ESG performance can have a significant impact on a facility management firm's financial performance. Companies that fail to address ESG risks may face financial and reputational risks. However, those proactive in addressing ESG concerns may benefit from lower operating costs, improved brand reputation, and access to new markets and investment opportunities.
Third, facility management firms play a unique role in promoting sustainable practices and reducing the environmental impact of buildings and facilities. By adopting ESG practices and promoting sustainability to clients and stakeholders, they can contribute to a more sustainable and responsible built environment.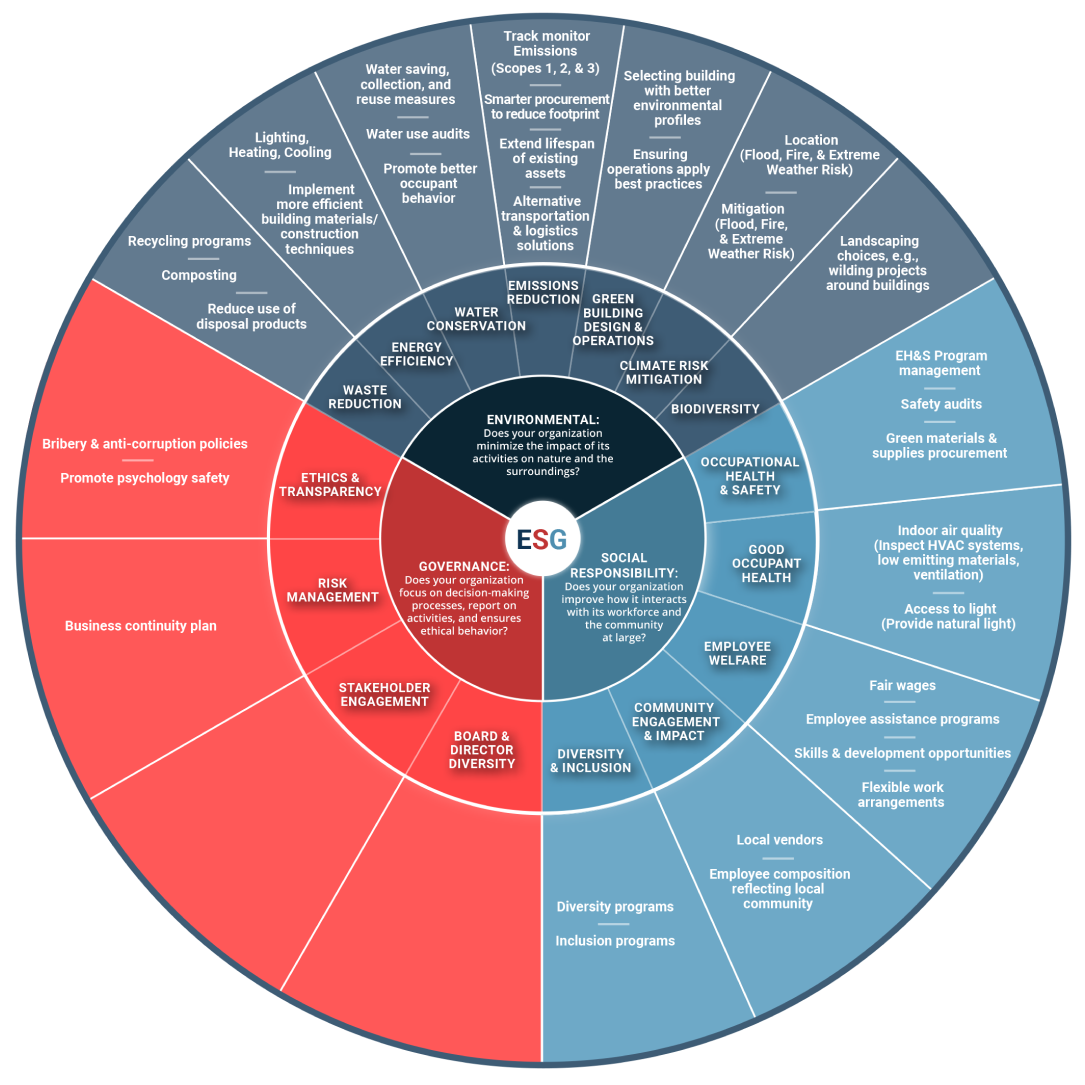 7-steps for integrating ESG into FM operations
If you're a facility manager, you need to start thinking about how you can integrate ESG into your processes and operations.
IFMA has developed seven steps you can follow
Become aware of ESG considerations and their importance

Develop a deeper understanding of your organization's ESG goals and ambitions

Assess what resources you need to integrate ESG into your processes, like technology or personnel

Start developing an ESG strategy within your FM and real estate plan

Make sure you have access relevant data, and foster openness and transparency

Put your ESG plan into action at scale by implementing new technologies, training, or changing operational procedures

Regularly monitor and evaluate your ESG performance to make sure you're meeting your goals and targets