Member Benefit of the Month
A monthly opportunity to advance your career
As a full IFMA member, you have access to a variety of membership benefits to propel your career forward, keep pace with a changing industry and bring added value to your organization. The member benefit of the month is an opportunity for you to gain current information and stay on top of facility management trends. Get started today to make the most out of your membership.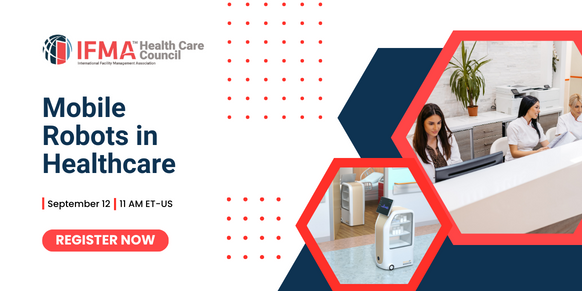 Webinar: Mobile Robots in Healthcare

September 12 | 11AM ET-US
The current labor shortage is greatly affecting hospitals. Automating dangerous and physically demanding work is the most logical place to start. Safely transporting heavy loads of dangerous biohazardous materials using mobile robots is already happening. Freeing up humans to do more valuable and safer work while having more time for face-to-face interactions with patients leads to better outcomes and satisfaction for both the patients and the hospital staff. Join IFMA's Health Care Council and Christopher Barnes for examples of various use cases for robots in healthcare.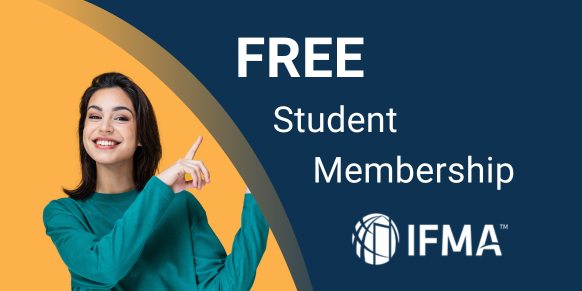 Free Student Memberships

until October 15, 2023
IFMA has the networking and career development opportunities to help students find their next step - and for a limited time only, IFMA is offering a FREE base membership to new or existing student members who are enrolled in a full-time program. This offer is open to new and existing members enrolled in full-time study at an accredited college or university. Students must provide proof of current enrollment by October 15, 2023 to qualify for the one-year base membership. Students can add chapters, councils or communities to IFMA membership for an additional cost.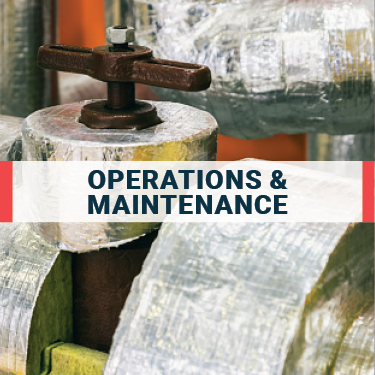 Free Quarterly Video




Golden Rules for Effective Maintenance Operations
Every facility has it unique culture, operational controls and challenges. That does not mean that every facility should have a different basic control model or operating philosophy. Every facility needs consistent and reliable performance from the facility maintenance team. Regarding work management, we believe there are some simple "golden rules" that should always apply and would be necessary to establish consistent performance and build a foundational framework that enables improvement. We will discuss 8 "golden rules" for effective work execution management that should be adopted for any organization looking to leverage data-driven improvements in their facility service program. Full IFMA members can access the video for free until September 30, 2023.
Connected FM Podcast: Balancing the 'E' and 'S' of ESG
Michael Grant, the COO at Metrikus, and Michael Przytula, Managing Director of Intelligent & Digital Workplaces at Accenture, come together to talk about making buildings as energy efficient as possible and improving indoor air quality. Together they talk about the importance of data aggregation, collaboration, and real time monitoring.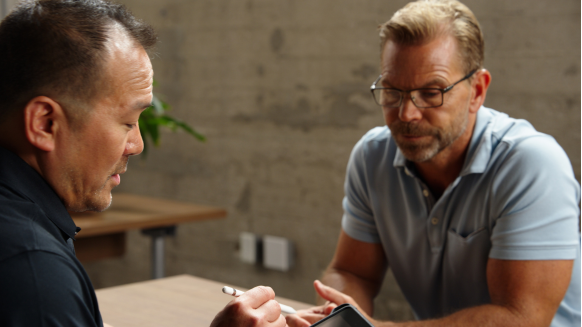 Learn How Your Facility Can Be Truly Prepared for Water Losses with a Free Facility Assessment

Every facility experiences inevitable everyday leaks and floods from roofs, plumbing and sprinkler mishaps. Learning how to take control in-house can help you reduce the risk of mold and prevent downtime from contractor delays – and save up to 20% in your budget, given high water loss deductibles. For the past 50 years, Legend Brands has manufactured industry-leading Dri-Eaz solutions plus provided technical consultation and education to advance the water damage restoration industry. Take this short quiz to see if your facility can benefit from a free Ready2Respond Facility Assessment conducted by Legend Brands technical experts.
Connected FM Blog: Creating Patient-Centric Environments
In today's world, remote healthcare services have become a game-changer, allowing patients to receive medical care without leaving their homes. Thanks to telemedicine and digital health solutions, people can access quality healthcare from the comfort of their living rooms, making it easier to connect with doctors and specialists anywhere. And studies show that patients are loving it.
July 2023: BOGO 50% off Research Reports

May 2023: FM Technology Guide

April 2023: Neurodiversity and Hybrid Office Webinars

February 2023: Virtual Roundtables

January 2023: Knowledge Library is 100% Free

December 2022: 25% off Facility Fusion Registration

November 2022: Circular Economy Webinar

October 2022: AV Technology Guide

September 2022: IFMA's Speaker Directory

August 2022: Critical Infrastructure Webinar

July 2022: 50% off Annual Subscription to IFMA's FMJ

June 2022: Free Self-Assessment Tool

March 2022: IFMA's Asia O&M Benchmarking Report and 2021 Facility Fusion Reimaging FM Symposium

February 2022: The 17 Mistakes Made in Emergency Plans

January 2022: Save 20% on a JOBnet Posting