Member Benefit of the Month
A monthly opportunity to advance your career.
As a full IFMA member, you have access to a variety of membership benefits to propel your career forward, keep pace with a changing industry and bring added value to your organization. The member benefit of the month is an opportunity for you to gain current information and stay on top of facility management trends. Get started today to make the most out of your membership.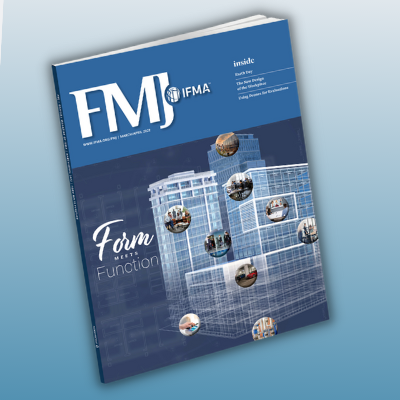 50% off an Annual Subscription to IFMA's FMJ



IFMA's FMJ is written by FMs, for FMs. The official magazine of IFMA offers practical takeaways and globally applicable best practices to help you optimize your facilities. IFMA's FMJ is distributed six times a year in print and online.
From now until July 31, 2022, members save 50% off with discount code FMJ50. An annual print is subscription is now just US$24.
Receive a FREE Flooring Mock-Up



We stand by our worry-free flooring solutions and you will too. Request a free, no-risk mock-up for your school today. Offer ends August 31, 2022. Mohawk Group will provide up to 500 square feet of carpet or LVT (including freight) at no cost to the institution. Requests may include a combination of carpet and LVT with total amount not to exceed 500 square feet. Your Mohawk Group Account Executive will discuss available product selections. Only new education accounts are eligible to participate in the Program.
Don't forget to ask about our:
Quickship l EcoFlex OneTM backing l DuracolorTM Tricor fiber l M-Force LVT technology
Mohawk Group offers carpet and LVT products Made in the USA. Products are available on leading cooperative contracts. View the deal
Experts Discuss: Will Hybrid Work Ruin the Workplace?



According to a survey, most employees would rather look for a new job than spend three or more days in the office. Which begs the question: Will the workplace survive an era of disruption? Three industry experts go beyond assumptions and explore new solutions for the future of work based on emerging research insights, what they're seeing from clients, and a deep understanding of business strategy and transformation.
June 2022: Free Self-Assessment Tool, Hiring Vendor Webinar, Discount on Republic Services

March 2022: IFMA's Asia O&M Benchmarking Report and 2021 Facility Fusion Reimaging FM Symposium

February 2022: The 17 Mistakes Made in Emergency Plans and How to Avoid and Correct Them

January 2022: Save 20% on a JOBnet Posting