Connect with key leaders in FM
Building strong business relationships is critical for companies and organizations of all sizes. By sponsoring or exhibiting at Facility Fusion, you can get in front of key stakeholders in the industry and generate leads with new prospects. Get your message across to the right people as well as create opportunities for networking and increased awareness about your brand.
For sponsorship & advertisting opportunities, download our prospectus.

Who you'll meet at Facility Fusion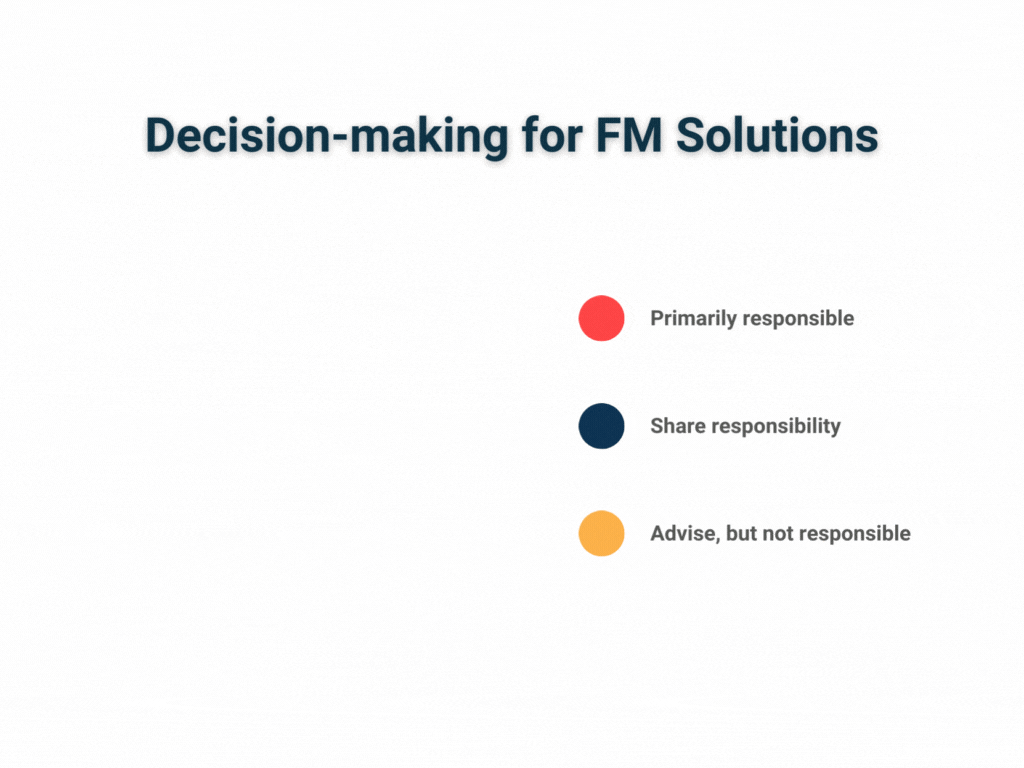 Facility Managment professionals who
Manage
839+ Billion Square Feet
Purchase
US$774 Billion in Products & Services
Experience
18 Years in the FM Industry
Booth and sponsorship sales are open!
Start discovering opportunities with our Expo team now. Contact us today.
Exhibitor Schedule
Move-In
Monday, April 10, 2023 | 12 p.m. – 5:30 p.m.
Tuesday, April 11, 2023 | 8 a.m. – 12 p.m.
Show Hours
Tuesday, April 11, 2023 | 2 p.m. – 5:30 p.m.
Wednesday, April 12, 2023 | 11 a.m. – 2 p.m.
Move-Out
Wednesday, April 12, 2023 | 2 p.m. – 7 p.m.
Booth Space Fees
US$2,600 per 10x10
Aisle corners US$100 each, if applicable
Exhibitor Benefits included with booth space:
Online exhibitor profile
3 booth staff registrations per 10x10
1 Full Event registration + 10% discount on additional Full Event registrations
Unlimited Expo-Only Guest Passes
Pre and Post-show attendee mailing list

Physical mailing addresses only – IFMA does not release emails
Mailing approval required prior to release of list
Please note: Booth space fees do not include carpet, furnishings, electricity, lead retrieval or any other additional services. Booth furnishings and services are at each exhibitor's discretion and expense.
Visit IFMA's Exhibitor Success Center for tools and articles to support your overall exhibiting strategy.