THE VENUE
Schiecentrale
Sint-Jobsweg 116,
3024 EA Rotterdam,
The Netherlands
Once a power plant that supplied the port of Rotterdam with electricity, the Schiecentrale is now an outstanding multi-functional venue that brings together the community for any occasion.
The monumental Turbine Hall is the largest space in the Schicentrale and features original elements of the old power plant along with the Engine Room and the Switch Room. We look forward to hosting World Workplace Europe in this beautiful and unique space.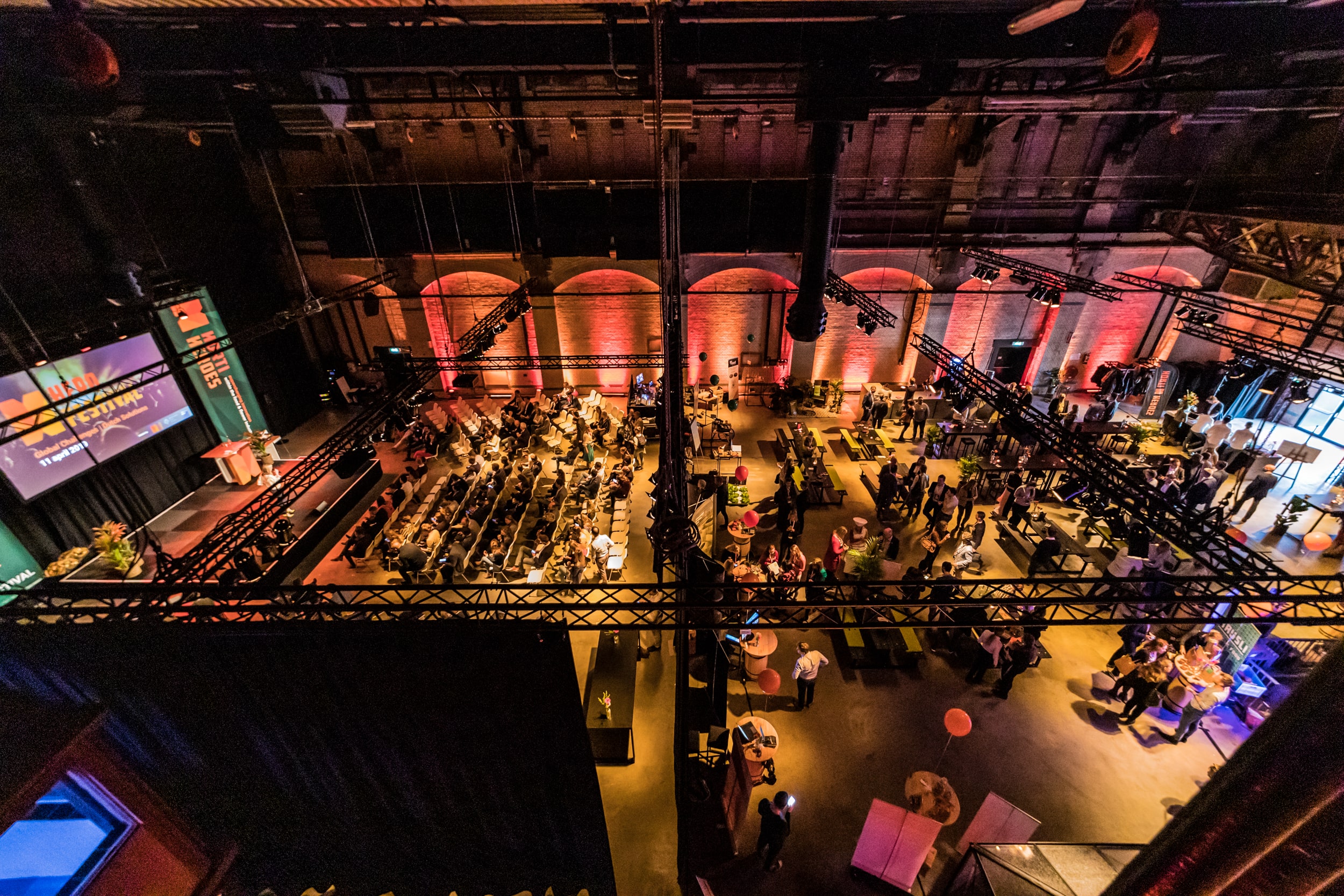 Official
World Workplace Europe

Hotels
Hotel New York
Koninginnenhoofd 1, Feijenoord
3072 AD Rotterdam
Hotel Mainport Rotterdam
Leuvehaven 77, Centrum
3011 EA Rotterdam
Maashotel Rotterdam Centre
Leuvehaven 80, Centrum
3011 EA Rotterdam
Hilton Rotterdam
Weena 10
3012 CM Rotterdam, Netherlands
Getting to
Schiecentrale
Transportation & Parking
The Schiecentrale is easily and quickly accessible, by car and public transport. Want to go into town? You can reach the center of Rotterdam within a few minutes by car or bicycle.
In the parking garage, there is a passage to the Schiecentrale on the second floor. Exit the second floor door and then left around the building for the entrance. This entrance can also be used for guests with walking difficulties. Next to Albert Heijn (AH) you will find an elevator in the parking garage to the second floor.
The Schiecentrale is ideally located in relation to the A15 (Rotterdam – Rozenburg), A16 (Rotterdam – Dordrecht – Breda) and the A20 (Gouda – Rotterdam – Maasdijk). There are plenty of parking facilities at the Schiecentrale.
You can park your car in the adjacent Q-park Schiecentrale. €0.50 per 15 minutes or part thereof with a maximum daily rate of €17.00. You can book your parking space in advance via the Q-Park website or call the national number: 088 329 51 00.

Tram 8 departs every 15 minutes from Rotterdam Central Station to the location: stop Pieter de Hoochweg. Travel time from the station is 13 minutes. From the stop it is a 1-minute walk to the Schiecentrale.

Coolhaven metro station – with a direct connection to Schiedam Centrum train station – is a 10-minute walk from the Schiecentrale. Ideal for when your guests travel via Amsterdam, The Hague or Delft.

The water taxi – stop Mullerpier / Sint-Jobshaven – is a super fast and spectacular alternative. Reservations are necessary because the waiting time can be very long. World Workplace Europe will arrange watertaxi's on both event days around opening (8:00 am until 10:00 am)- and closing time (17:00 pm and 18:00 pm) of the event with stops at the preferred hotels (see hotels on the website).

Public transport bicycles are available at Rotterdam Central Station. The cycling time is 15 minutes.